Commissioned art work is the joy of all artists. If the style of these works is pleasing, please feel free to call and ask about having your family or personal landscape translated into a work of art.

Please click on the link for prints to see samples of Steve Lorber's oils and watercolors. Some of these are for sale in very limited press runs.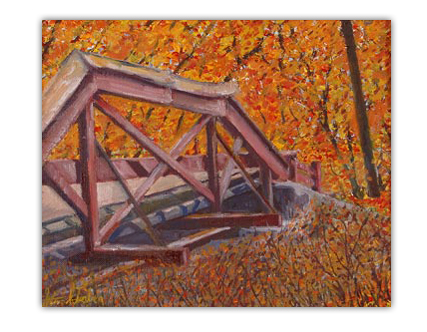 This large work, (36"x24") oil on linen, is a painting of the famous red bridges over the bucks county canals.