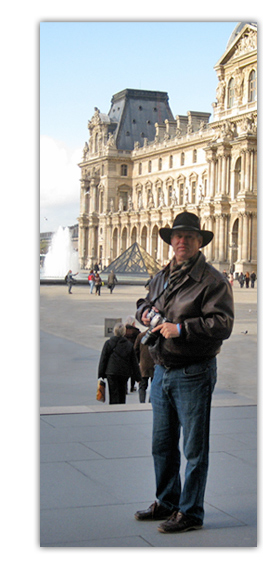 Steve Lorber's primary media are oil and watercolors. Along with his love of landscape paintings, he is an accomplished portrait artist. He is a member of the Portrait Society of America, the Pennsylvania Watercolor Society, the Philadelphia Sketch Club, and Artists of Yardley.



I use my brushes to paint what my heart feels and my eyes see. My brush bears witness to the beauty of nature. The tranquility I achieve comes from nature, whether it be spring, summer, fall or winter. The changes of the seasons are the source of my inspiration. I always paint what I see without worrying about the process.

For me, art means capturing an instantaneous moment and recording it on canvas. Nature does not stand still. We live in a fast-paced technical world, and sometimes we overlook the beauty that surrounds our everyday existence. I capture what is the present and becomes the past.



Steven Lorber started his art training at the age of eight, taking private lessons from one of Philadelphia's prominent watercolor artists. During his high school years Steven showed an incredible amount of talent and creativity which led him to receive an art scholarship. He attended Hartford School of Art, Philadelphia School of the Arts, and The Pennsylvania Academy of Fine Arts.

His style of art work has been influenced by those American artists who traveled to France during the late 19th century and started the artist colony in Giverny, France, Claude Monet's village. These Americans, such as Charles Courtney Curran, James Abott McNeil Whistler, John Singer Sargent, Mary Cassatt, Willard Leroy Metcalf, Theodore Robinson, William Merritt Chase, John Henry Twachtman and Frederick Frieske made important contributions to the Impressionistic movement in America and Europe. They all had a profound impact on Lorber, both personally and artistically. Perhaps this is why some people have classified his style as Bucks County Impressionistic.

Lorber has been featured in several publications including a feature article in "Bucks County" magazine. He resides in Bucks County, which provides an endless supply of inspiration for his paintings.